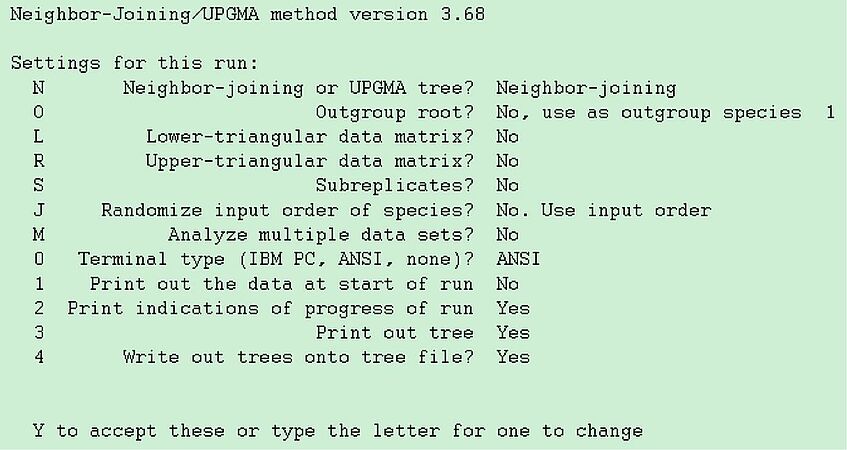 Now that we have a matrix of pairwise distances, we can run any method for reconstructing a tree that fits well this matrix. For simplicity, we use Neighbor Joining: launch neighbor (command prompt or double click) and specify yeast1.dist as input file.
Again the options for neighbor are selected through a menu, which looks like given on the left side.
Notice that option "o" would allow you to specify Candida albicans as an outgroup, but you don't need to do this, as it is the first sequence to appear in yeast1.txt. The other options are mostly uninteresting, so accept by typing "Y" and look at the outfile.
Q2. Any interesting difference with the tree you previously obtained with dnapars?